Lake Vermilion Minnesota Cabins for Rent
Everett Bay Lodge offers 11 clean and comfortable housekeeping cabins for rent. Our cabins offer all of the comforts of home, and range from a cozy 1 bedroom to a spacious 5+ bedroom. All of our Minnesota cabins for rent include a private deck, fully equipped kitchen, bath, fireplace, satellite TV and internet access in your cabin and a dock space for your boat.   In addition, there are numerous other amenities around the resort for guests to enjoy.
Cabins can be rented by the day with minimum stays based on the season or by the week. Rates vary by season. Please take a look at our variety of options below to find the cabin that's just right for you or your group. View our policies.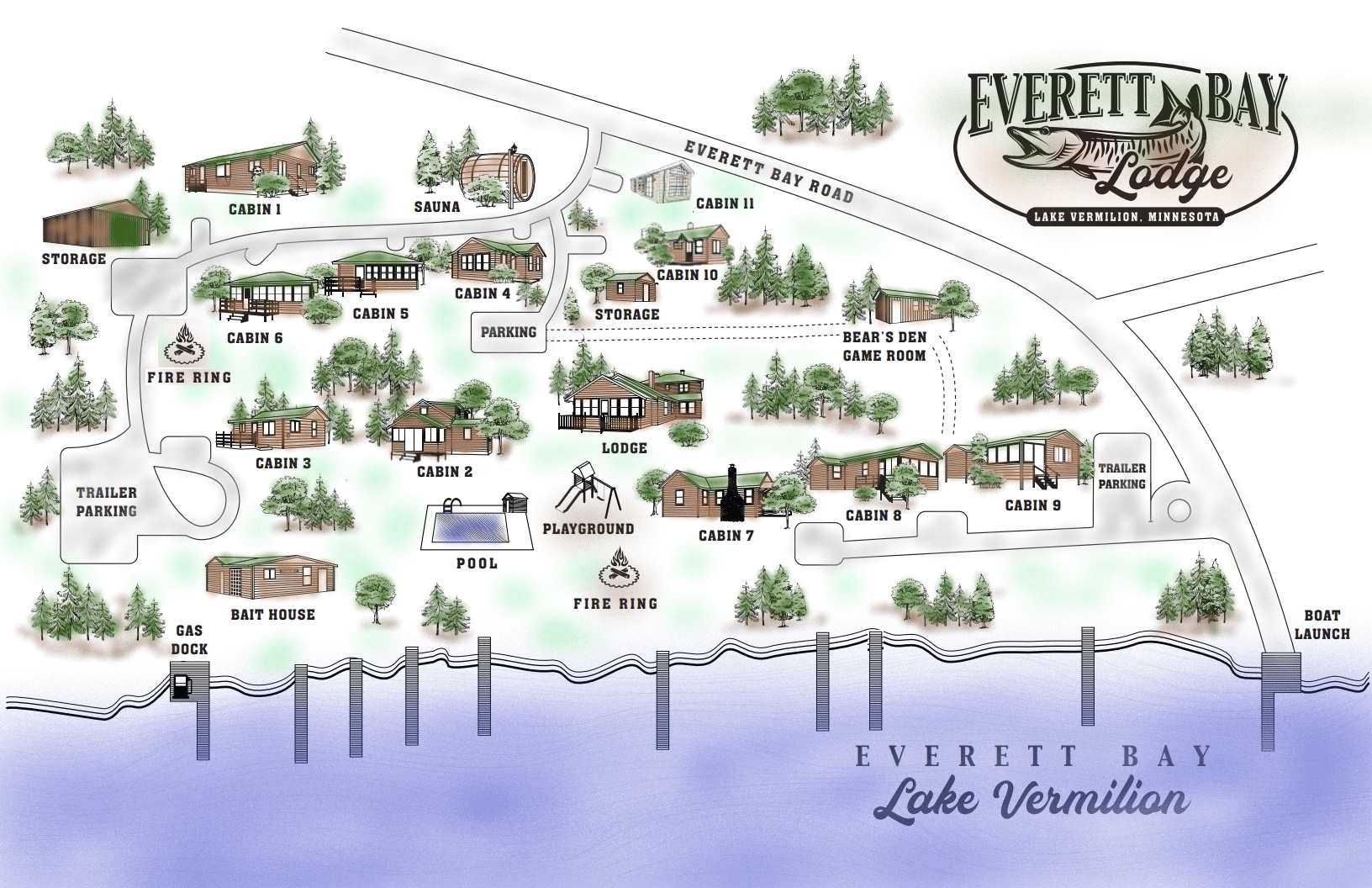 All Cabins include: